Free Download: The Memorizer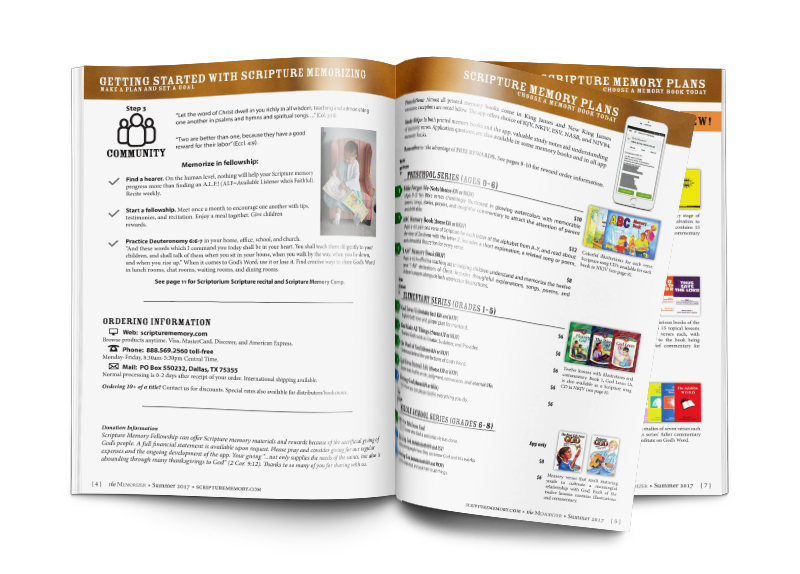 "How do I get started memorizing Scripture? What tools and resources are available? How can I motivate my children to take God's Word seriously?"
If you're looking for answers to these questions or simply want to learn more about SMF, you've come to the right place. The Memorizer includes the motivation and resources you need to start memorizing today, along with a complete list of memory books. Other highlights include Scripture songs, memory rewards, and Bible memory camp.
Get the free PDF using the form below. If multiple printed copies are desired, just contact us and we'll send you some for free!