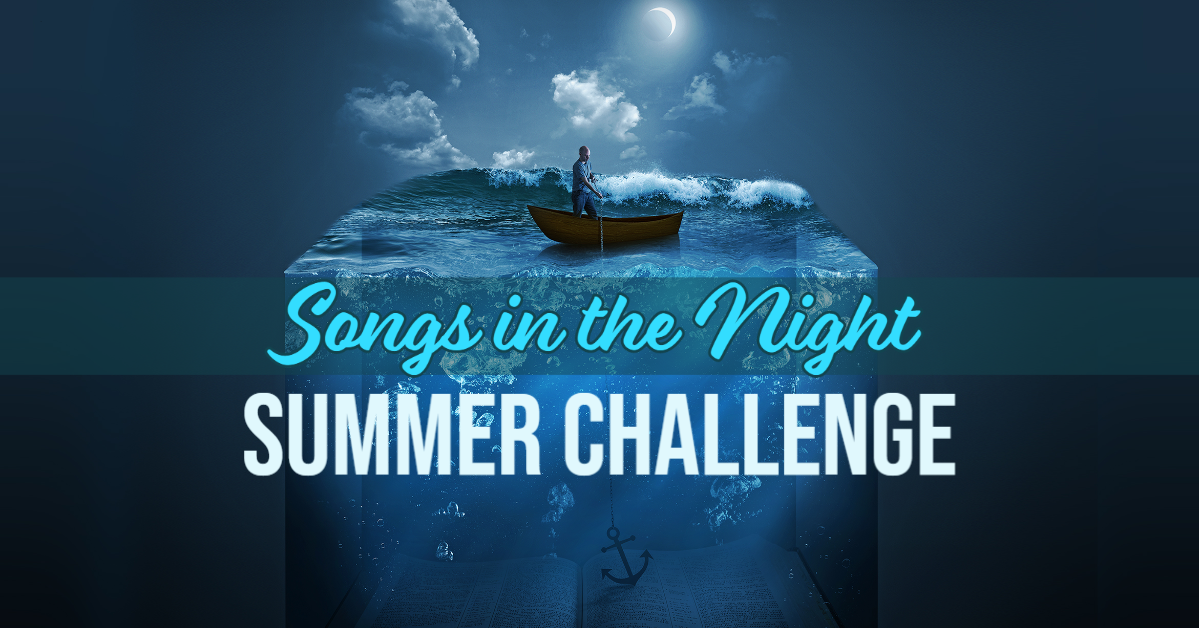 "My brethren, count it all joy when you fall into various trials, knowing that the testing of your faith produces patience."
-James 1:2-3
Make this summer one to remember by joining us for the Songs in the Night Summer Challenge! Over the course of 12 weeks, you'll memorize a total of 60 verses on topics like fear, doubt, conflict, and depression. As you do, you'll not only be hiding God's Word in your own heart; you'll be helping bring Bibles to North Korea! Keep reading to learn more.
Register Now

Step 1: Register
Registration is simple. By enrolling, you'll have access to these resources:


Free: Study Guide
Each weekly lesson includes a brief devotional and study questions designed to help you live out God's Word. The study guide is included in the memory booklet and apps (see below).


Memory Booklet - $5.00 (optional)
Click here to take a look inside.
The Songs in the Night memory booklet includes each week's memory verses with devotionals, study questions, and writing space. We're so sure this booklet will help you memorize that we're making it available at-cost to everyone who participates in the Summer Challenge. The $5.00 also includes shipping.
Free: Mobile Apps
SMF's apps contain each week's memory verses and study content. Plus, they're packed with helpful practice features to make memorizing easier.


Free: Scripture Memory Coach (no longer available)
The first 150 people to register will have access to a Scripture Memory Coach. Whether you're a new memorizer looking for advice or a seasoned pro who just wants someone to recite with, your Scripture Memory Coach can help. Your coach will contact you a few times per month to encourage you in your Scripture memory journey.
Free: Facebook Group
Be encouraged by a community of memorizers who are all learning the same verses together. We'll also share periodic videos with Scripture memory tips and encouragement.
Register Now
Step 2: Memorize
The Songs in the Night Summer Challenge officially begins on June 1, 2020. That's when the whole group will begin memorizing the first week's verses. You can memorize using the memory booklet, the apps, or any method that works for you. Each week, you'll receive an email with practical tips on how to memorize that week's verses.


Step 3: Make a Difference
Each week, you'll have an opportunity to report how many verses you successfully memorized. You'll earn ten points for each verse, and those points will help bring Bibles to Christians in North Korea. At the end of 12 weeks, SMF will donate one Bible per 600 points earned by the group. For example, if you memorize all 60 verses, SMF will donate one Bible on your behalf. If you memorize half the verses, we'll match you up with another memorizer who earned 300 points.