Why Memorize Scripture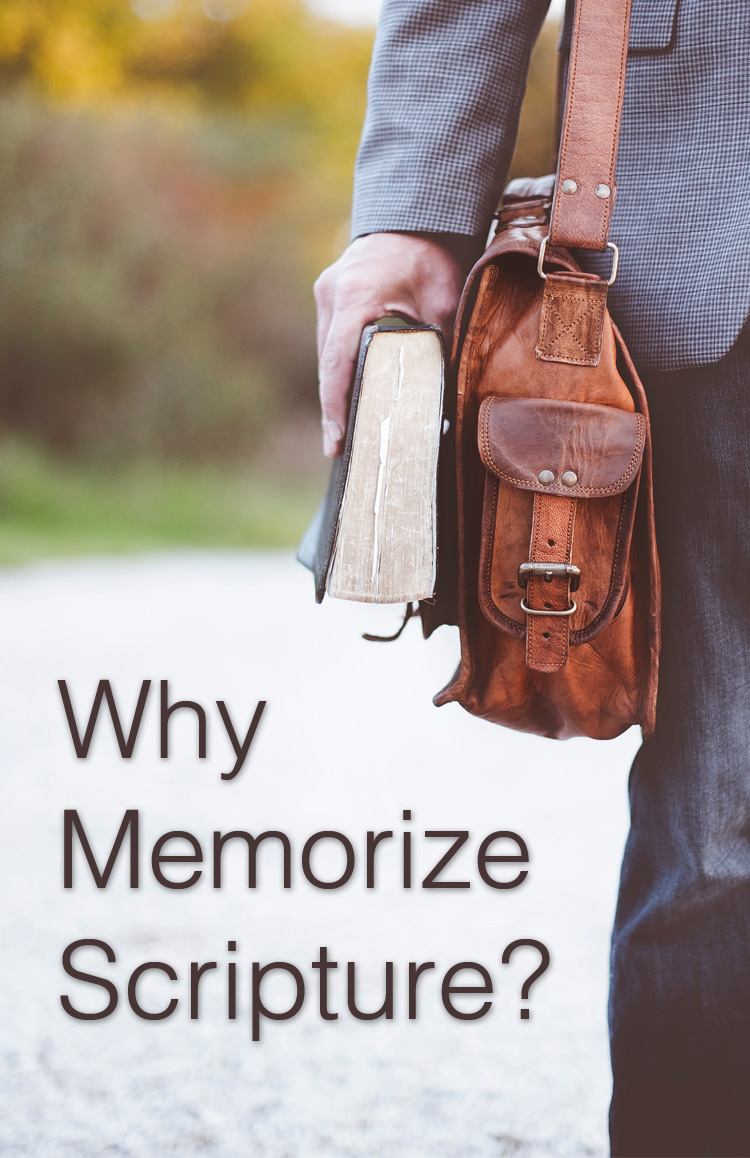 15 verses on the benefits of memorizing
Memorizing is hard, but it's worth every bit of effort! The collection contains 15 verses that highlight some of the best reasons to memorize Scripture.
Bonus: This collection includes devotional content to help you study and apply God's Word.
---
To make it easier to memorize, this collection is divided into 12 lessons. Memorize 1 lesson at a time until the whole collection is complete. You can preview the verses in this collection by tapping on the references below. When you're ready to add this collection to your account, tap "Add to My Account" above.
For Warfare
Ephesians 6:17
For Witness
Romans 10:17
For Wisdom
Psalm 119:99
For Stability
Matthew 7:24-25
For Success
Joshua 1:8
For Sweetness
Jeremiah 15:16
For Submission
Deuteronomy 6:6-7
For Purity
Psalm 119:9
For Prayer
John 15:7
For Protection
Psalm 119:11
For Peace
Psalm 119:165
For Productivity
Psalm 1:2-3