Anger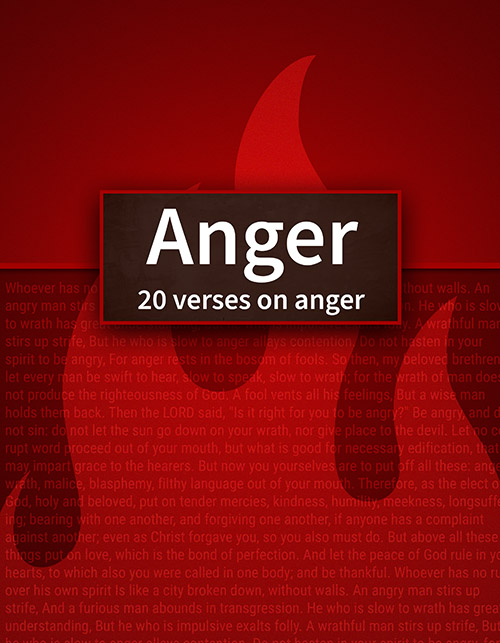 20 verses on anger
"For the wrath of man does not produce the righteousness of God" (Jas. 1:20). Anger is like dynamite: it's not inherently wrong, but it can be destructive if used at the wrong time or in the wrong way. This collection includes 20 memory verses that will help you view and manage anger from a biblical perspective.
Bonus: This collection includes devotional content to help you study and apply God's Word.
---
To make it easier to memorize, this collection is divided into 4 lessons. Memorize 1 lesson at a time until the whole collection is complete. You can preview the verses in this collection by tapping on the references below. When you're ready to add this collection to your account, tap "Add to My Account" above.
Anger Danger
Psalm 37:8
Proverbs 22:24
Proverbs 25:28
Proverbs 29:22
James 1:20
Slow to Anger
Psalm 103:8
Proverbs 14:29
Proverbs 15:18
Ecclesiastes 7:9
James 1:19
Responding to Anger
Proverbs 29:11
Jonah 4:4
Ephesians 4:26
Ephesians 4:29
Ephesians 4:32
Anger's Alternative
Colossians 3:12-15
1 Timothy 2:8