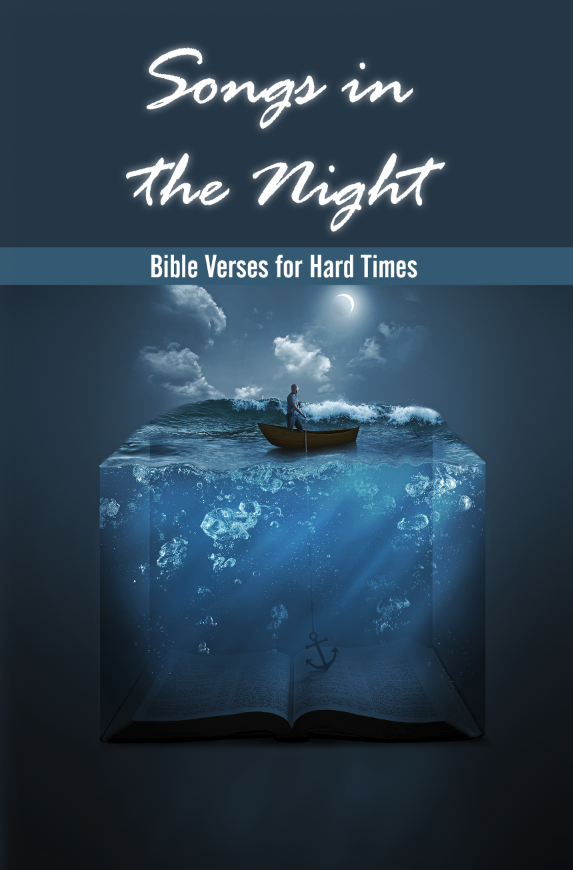 60 verses for hard times
Nobody enjoys hardship. But as much as we wish we could avoid difficulty, Scripture teaches that the trying of our faith produces patience (Jas. 1:3).

This Scripture memory course features verses on topics like depression, fear, bereavement, and doubt. These verses hidden in your heart will serve as a lamp to your feet and a light to your path when the way grows dark (Psa. 119:105).
Bonus: This collection includes devotional content to help you study and apply God's Word.
---
To make it easier to memorize, this collection is divided into 12 lessons. Memorize 1 lesson at a time until the whole collection is complete. You can preview the verses in this collection by tapping on the references below. When you're ready to add this collection to your account, tap "Add to My Account" above.
The Night of Depression
Psalm 42:5
Psalm 55:22
Psalm 147:3
Isaiah 61:1
1 Peter 5:7
The Night of Doubt
Mark 9:24
Mark 11:22
Luke 24:38
John 20:29
Ephesians 6:16
The Night of Disappointment
Psalm 34:18
Proverbs 16:9
Isaiah 55:8-9
Romans 8:28
The Night of Failure
Psalm 37:23-24
Proverbs 24:16
Micah 7:8
1 John 1:9
The Night of Fear
Psalm 34:7
Psalm 56:3
Psalm 61:2
Isaiah 41:10
2 Timothy 1:7
The Night of Friendlessness
Deuteronomy 31:6
Psalm 25:16
Psalm 73:23
2 Timothy 4:16-17
The Night of Bereavement
Matthew 5:4
2 Corinthians 1:4
1 Thessalonians 4:13-14
Revelation 21:4
The Night of Betrayal
Genesis 50:20
Psalm 27:10
Proverbs 19:5
Mark 11:25
Hebrews 12:3
The Night of Bad Health
Psalm 73:26
Romans 8:23
2 Corinthians 12:9
James 5:14
1 Peter 2:24
The Night of Conflict
Matthew 5:9
Romans 12:18
Romans 12:21
2 Corinthians 7:5-6
The Night of Choices
Psalm 16:11
Proverbs 3:5-6
Isaiah 30:21
James 1:5
The Night of Change
Psalm 32:8
Ecclesiastes 3:1
Ecclesiastes 7:10
Isaiah 43:19
Malachi 3:6