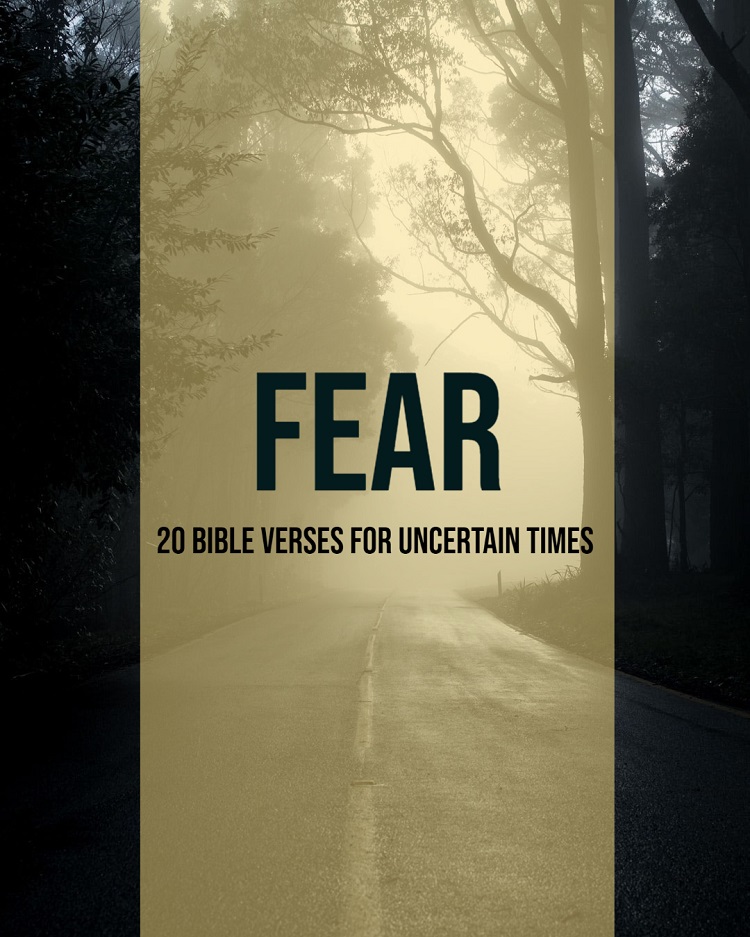 20 verses for uncertain times
In these unusual times, turning on the news or even going to the grocery store can be scary. While fear is a natural response to uncertainty, Scripture reminds us that "God has not given us a spirit of fear" (2 Tim. 1:7). This simple collection of 20 memory verses will help calm your fears and fuel your faith with God's Word.
---
To make it easier to memorize, this collection is divided into 4 lessons. Memorize 1 lesson at a time until the whole collection is complete. You can preview the verses in this collection by tapping on the references below. When you're ready to add this collection to your account, tap "Add to My Account" above.
Week 1
1 Peter 5:7
Proverbs 3:24
Isaiah 41:10
Psalm 118:6
John 14:27
Week 2
Psalm 56:3-4
Luke 12:25-26
Psalm 23:4
Week 3
Isaiah 26:3
Psalm 46:1
2 Timothy 1:7
Matthew 6:34
Psalm 94:19
Week 4
Philippians 4:6
Matthew 10:29-31
Psalm 112:7