Mission Statement
Scripture Memory Fellowship exists to cultivate systematic Scripture memorizers who know Jesus Christ and grow in His likeness for the glory of God.

Who We Are
Scripture Memory Fellowship's mission is to cultivate systematic Scripture memorizers who know Jesus Christ and grow in His likeness for the glory of God. We do this by offering printed, digital, and musical Bible memory tools for every age group. We also promote live events, such as Scripture Memory Camp and ScriptureFests, to cultivate the habit of obeying, the heart of understanding, and the art of presenting the life-giving words of God (Ezra 7:10; John 6:63; James 1:22).
Scripture Memory Fellowship was founded in 1977, utilizing the same materials developed for Bible Memory Association (BMA). Based in Texas, SMF operates primarily in North America but has partners in Spain, Indonesia, and beyond.
Scripture Memory Fellowship provides more than just Bible memory tools. The word "fellowship" is part of our name for a reason: we're here to support a community of Scripture memorizers from around the world.
The best way to join the community is to participate in our current memory program. You'll be encouraged and motivated knowing that memorizers across the country are working on the same verses right along with you.
SMF brings together people who are passionate about God's Word.
At SMF, there's nothing that brings us more joy than seeing people who started off not feeling competent/able to memorize, but end up finding success in memorization and finding joy in the Scriptures.
The model we love to pursue is:
Engage
Start at a basic level
Repeat
Make it a part of your family
Influence
Share it with others

What We Believe
We believe the Old and New Testaments to be the infallible God-breathed Word in their original writings and the only authoritative and all-sufficient rule of faith and practice. (Isa. 8:20: 2 Tim. 3:16; 2 Pet. 1:21)
We believe that there is one true God, eternally existing in three persons, the Father, the Son, and the Holy Spirit, the same in essence and equal in power and glory. (Matt. 28:19-20; John 10:30; 2 Cor. 13:14)
We believe in the deity of our Lord Jesus Christ, in His virgin birth, in His sinless life, in His vicarious death by which we have redemption through His blood, in His bodily resurrection, and ascension to the right hand of the Father. (Matt. 1:21-23; Acts 1:11; 1 Cor. 15:3-4)
We believe that man was created innocent and in the image of God, but that he sinned and thereby brought upon himself and all his posterity not only physical death, but also spiritual death, which results in eternal separation from the presence of God. We believe God created human beings, male and female, in His own image and likeness, that marriage is monogamous union of male and female, and that human life begins at conception. (Gen. 1:26-28; Matt. 19:4; Rom. 5:12; Heb. 13:4)
We believe that the eternal salvation of lost and sinful man comes only through faith in the Lord Jesus Christ, who died for the sins of the whole world, and in whom we have redemption through His blood. (Acts 4:12; Rom. 10:9-10; Eph. 1:7; 2:1; 1 John 2:2)
We believe in the personality and the present ministry of the Holy Spirit, by whose indwelling the Christian is enabled to live a godly life. (Gal. 5:22-23; Eph. 4:30; 5:19)
We believe in the imminent return of the Lord Jesus Christ for His Church and in His personal return to earth to establish His kingdom in power and righteousness and with great glory. (John 14:1-4; 1 Thess. 1:10; 4:14-17)
We believe in the bodily resurrection of both the saved and the lost; the everlasting blessedness of the saved and everlasting punishment of the lost. (Dan. 12:2-3; Matt. 25:46; John 5:28-29)

Core Values
Inspire enthusiasm for the surpassing value of God's Word.
Kindle motivation that overcomes all objections and obstacles to memorizing Scripture.
Sharpen skills with innovative, creative, and truly helpful answers to the question: "How can I memorize?"
Model memory work by being the memorizer we want others to be.
Invest in relationships that encourage memorizers with accountability, recitals, and rewards.
Co-labor with sister ministries that share our purpose of planting God's Word.

Meet the Staff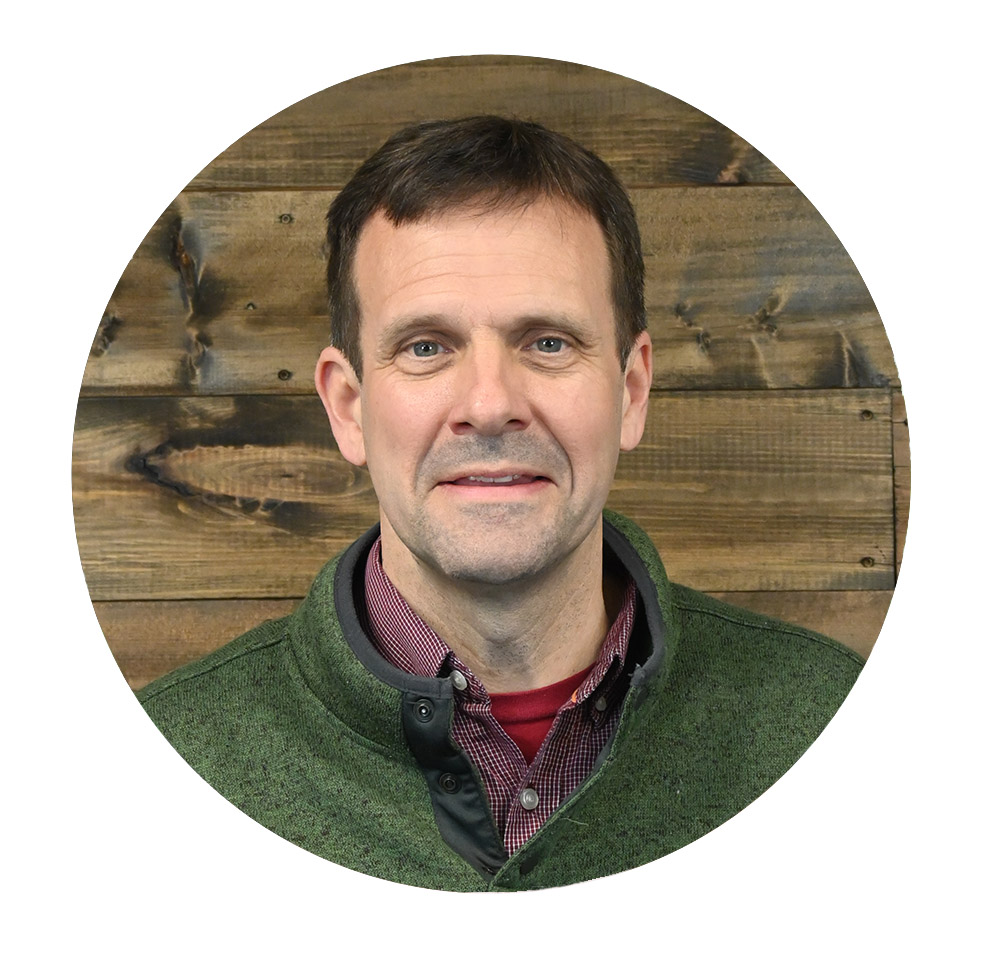 Jim Woychuk
Board President
Jim has been memorizing Scripture his whole life, but as a teenager, 1 Peter 5:7 awakened him to the the beauty of Christ's love. As President of the Board, Jim participates in program development, ministry promotion, and strategic planning. Jim is also a full-time pastor in Dayton, Tennessee, where he resides with his family. Jim's father, Dr. N. A. Woychuk, founded SMF's parent ministry (BMA) in 1944.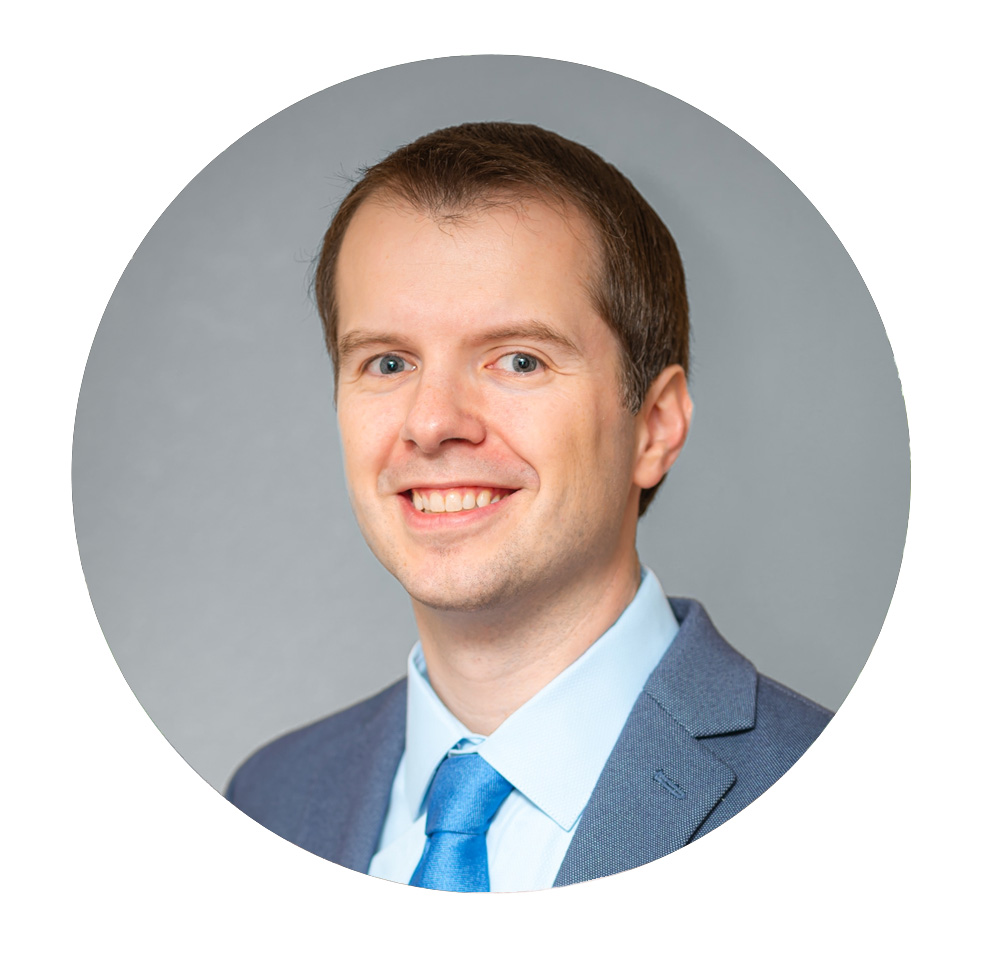 Dakota Lynch
Executive Director
Dakota started memorizing Scripture as an early teenager. The verses he memorized in these formative years transformed his spiritual walk, helping him navigate his parents' divorce and overcome severe depression. Dakota's testimony mirrors that of the psalmist: "If your law had not been my delight, I would have perished in my affliction" (Psa. 119:92).
After two years of memorizing Scripture on his own, Dakota discovered Scripture Memory Fellowship at a local homeschool conference. SMF's resources and emphasis on community helped Dakota take his Bible memory to the next level, strengthening his conviction that Scripture memory should be embraced as a normal part of the Christian life. In 2015, Dakota began full-time ministry with SMF and later married his coworker, Laura. As SMF's Executive Director, Dakota oversees program development and manages the day-to-day operations of Scripture Memory Fellowship. He is also the developer of VerseLocker, SMF's free mobile app.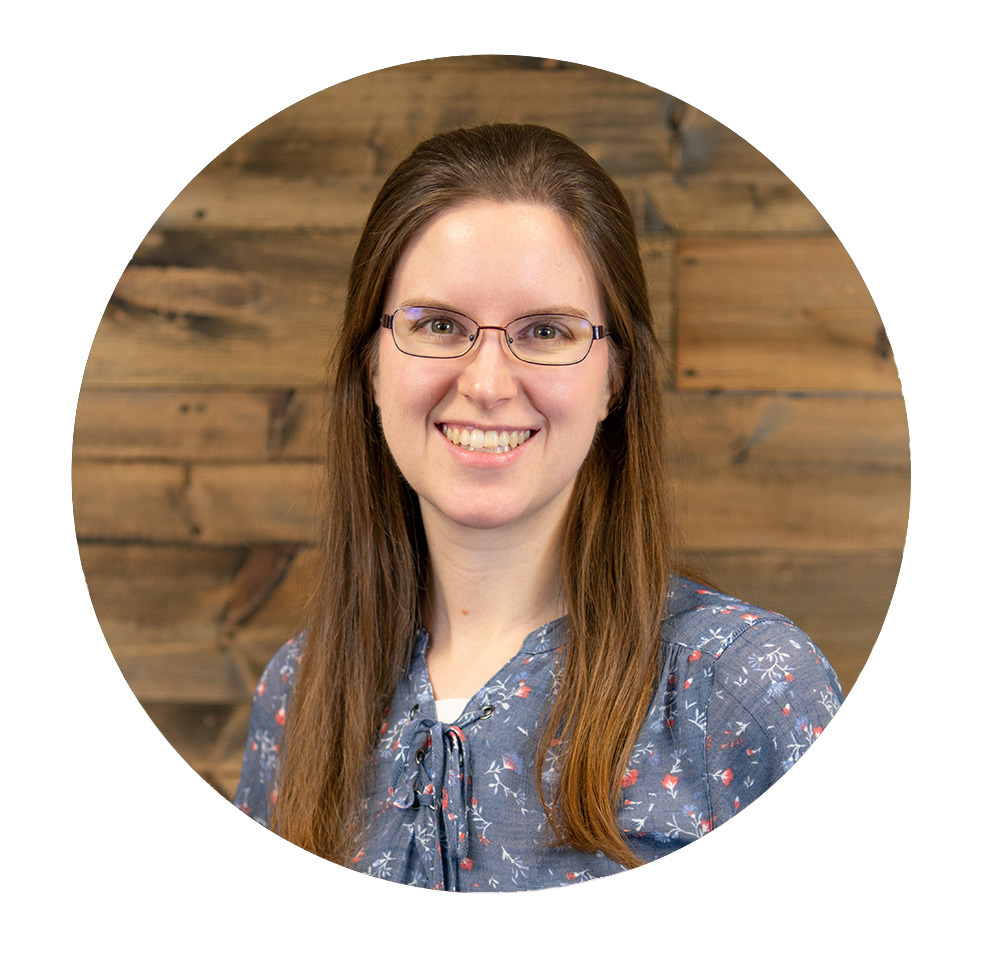 Laura Lynch
Operations Manager
Laura has memorized Scripture since early childhood, participating in AWANA, Bible Quizzing, and the National Bible Bee. A homeschool graduate, she went on to earn a Bachelor's in English from Thomas Edison State College. As SMF's full-time operations manager, Laura has many responsibilities including order fulfillment, newsletter mailings, and pre-press formatting. She also contributes to the development of new SMF programs and resources. Laura is married to fellow staff member Dakota Lynch.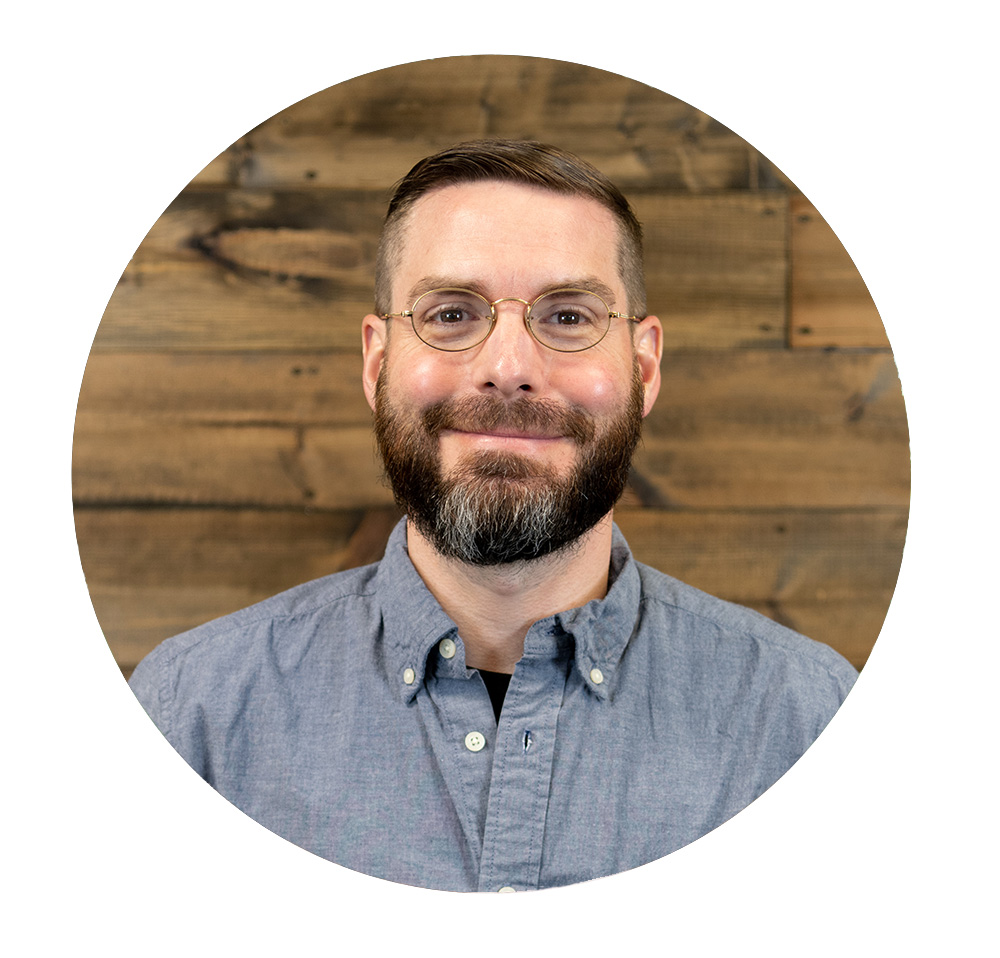 Randy Williamson
Program Administrator
Randy Williamson is a native of Mississippi. He came to saving faith at the age of ten through the witness of a cousin. Randy is the husband of Tricia and father to two girls, Kennedy and Audrey. He is a graduate of Blue Mountain College (B.A.) and Mid-America Baptist Theological Seminary (M.Div, D.Min). For 15 years, he served in pastoral ministry at churches in rural Mississippi and Arkansas. He now resides in Texas, where he works full-time as SMF's Program Administrator.
Scripture memorization is a spiritual discipline that Randy enjoys. His passion for hiding God's Word in his heart began eight years ago with a Topical Memory Course by The Navigators and through hearing Andrew Davis speak about extended Scripture memorization. He became connected with Scripture Memory Fellowship in 2019 at a homeschool convention.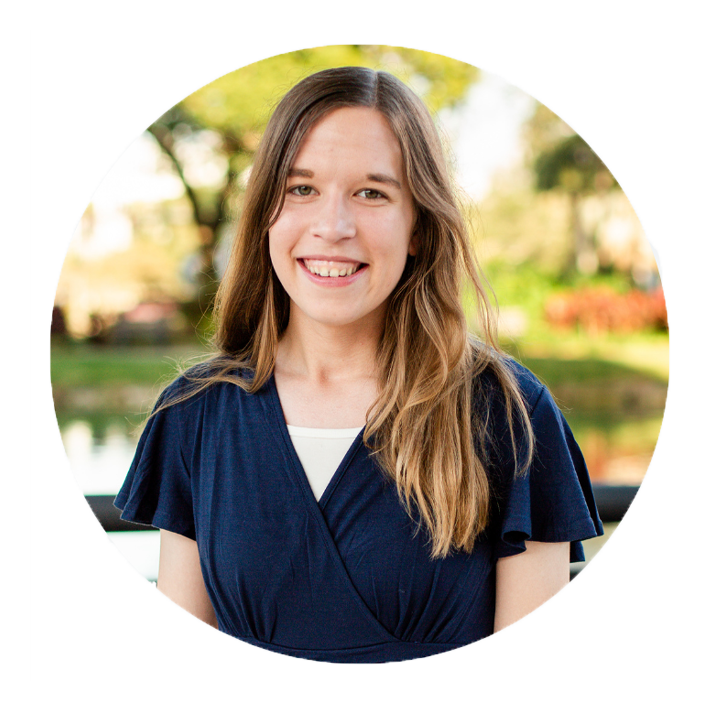 Hannah Kohner
Digital Ministry Coordinator
Hannah is a homeschool graduate from Minnesota. Her passion for Scripture memorization ignited as a teenager after competing in the National Bible Bee for several years. After the in-depth study of Scripture significantly transformed her life, she took up the challenge to internalize what she learned through memorization. Hannah enjoys traveling, studying theology, and exploring the outdoors. You can also find her spending her time on audio and video editing, writing, and graphic design - all hobbies she carries into her full-time work at SMF.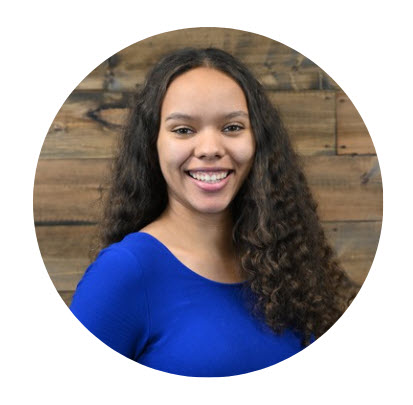 Gloria Fuqua
Office Assistant
Gloria enjoys her life as a full-time wife and stay-at-home mom. At a young age, the passing of her father allowed her to accept the perfect fatherhood of God all the more and led to her receiving Jesus as her Savior. Gloria's mother recited Scripture to her growing up, particularly Psalm 139, but it was in high school that she discovered her deep love for God's Word and memorization of Scripture. Much of her free time is spent reading biblical psychology books, writing, and singing worship songs in the car. At SMF, Gloria helps fulfill orders and complete other tasks around the office.
Sharon Hunter
Administrative Assistant
Sharon's grandmother introduced her to Scripture memorization at a young age, beginning with Psalm 117. While growing up in an active church environment, Sharon's childhood featured many other opportunities to memorize God's Word as well. After serving for several years as a volunteer, she now serves as SMF's Administrative Assistant. Her responsibilities include order fulfillment, data entry, and answering phones.
Phil Walker
Indonesia Representative
Phil's life was transformed by the words of Galatians 2:20--"I have been crucified with Christ; it is no longer I who live, but Christ lives in me; and the life which I now live in the flesh I live by faith in the Son of God, who loved me and gave Himself for me." With his wife Jacky and four lovely children, Phil's passion is to spread enthusiasm for the Word of God among Bible College students in Indonesia, the Philippines, India, and beyond.