Get 14:6
Embrace a Biblical Worldview - One Verse at a Time
14:6 is a Scripture memory course that will help you embrace a biblical worldview in every area of life. The title is derived from the words of Jesus in John 14:6: "I am the way, and the truth, and the life." Each of the three volumes in 14:6 focuses on a different aspect of a biblical worldview.
14:6 - The Way: 84 verses on salvation

14:6 - The Truth: 84 verses on life's biggest questions

14:6 - The Life: 84 verses on following Jesus (coming soon)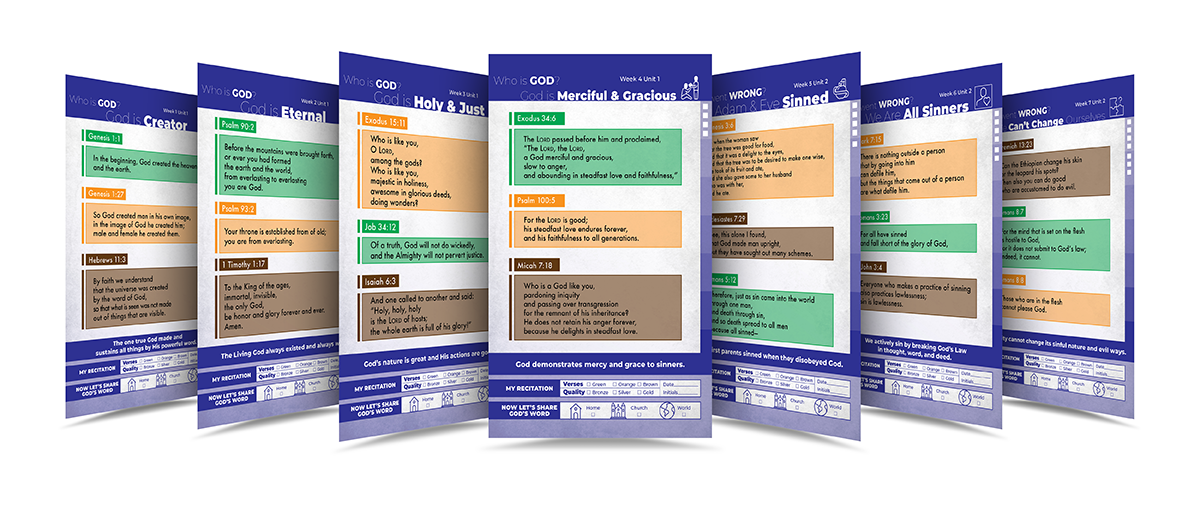 Great for Visual Learners
Each verse is color-coded to help you memorize it. If you've never memorized before, start with one verse a week by learning the key verses only. When you're finished, go back to learn the others.
14:6 also features a memory icon for each week's verses. Picturing the icon in your mind will help jog your memory when reciting.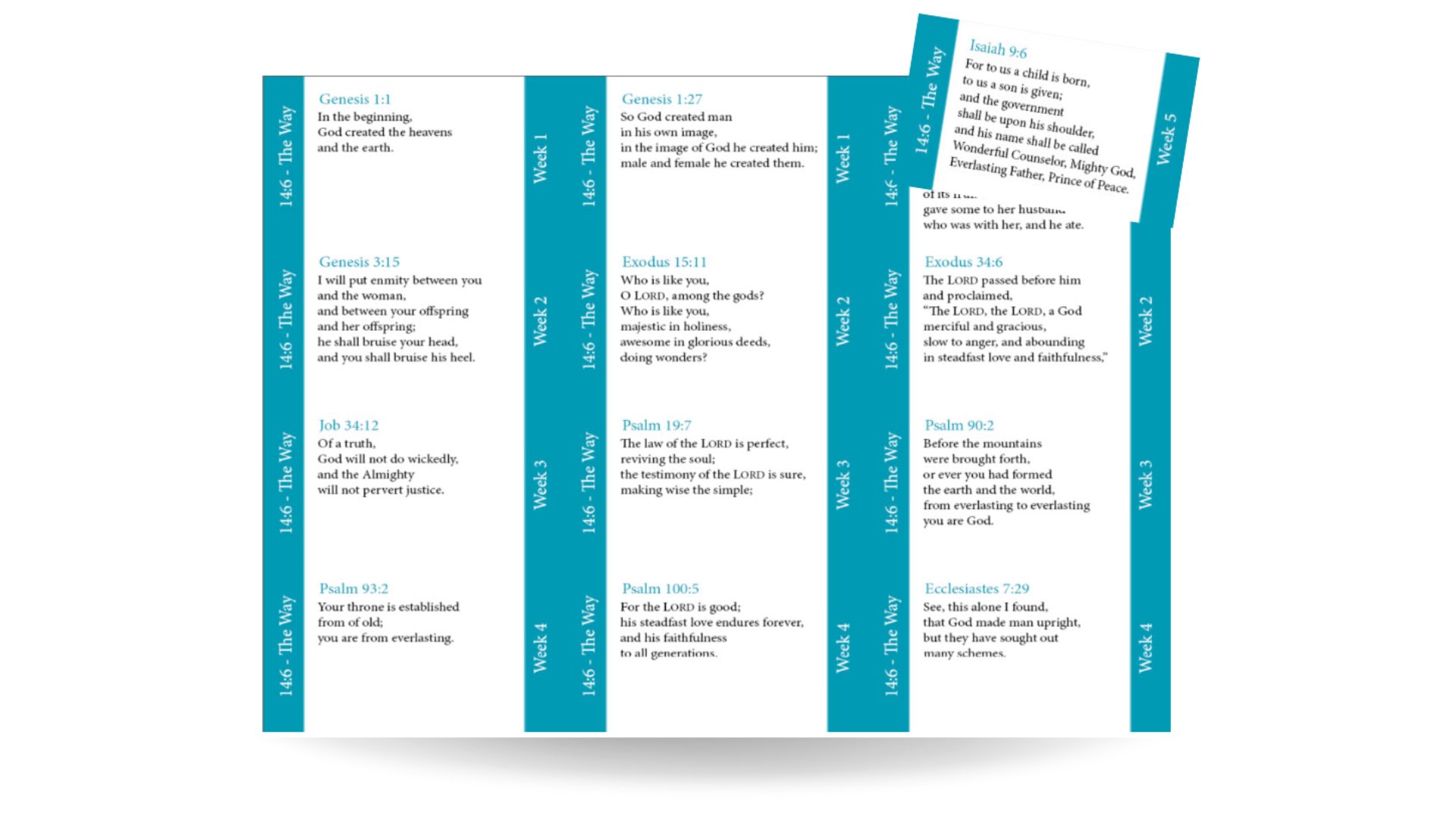 Printable Verse Cards
Take your verse cards with you to practice them anytime. The first letter of each verse is included on the back of the cards to help with memorization. When you're ready to quote, just hand your verse cards to your listener.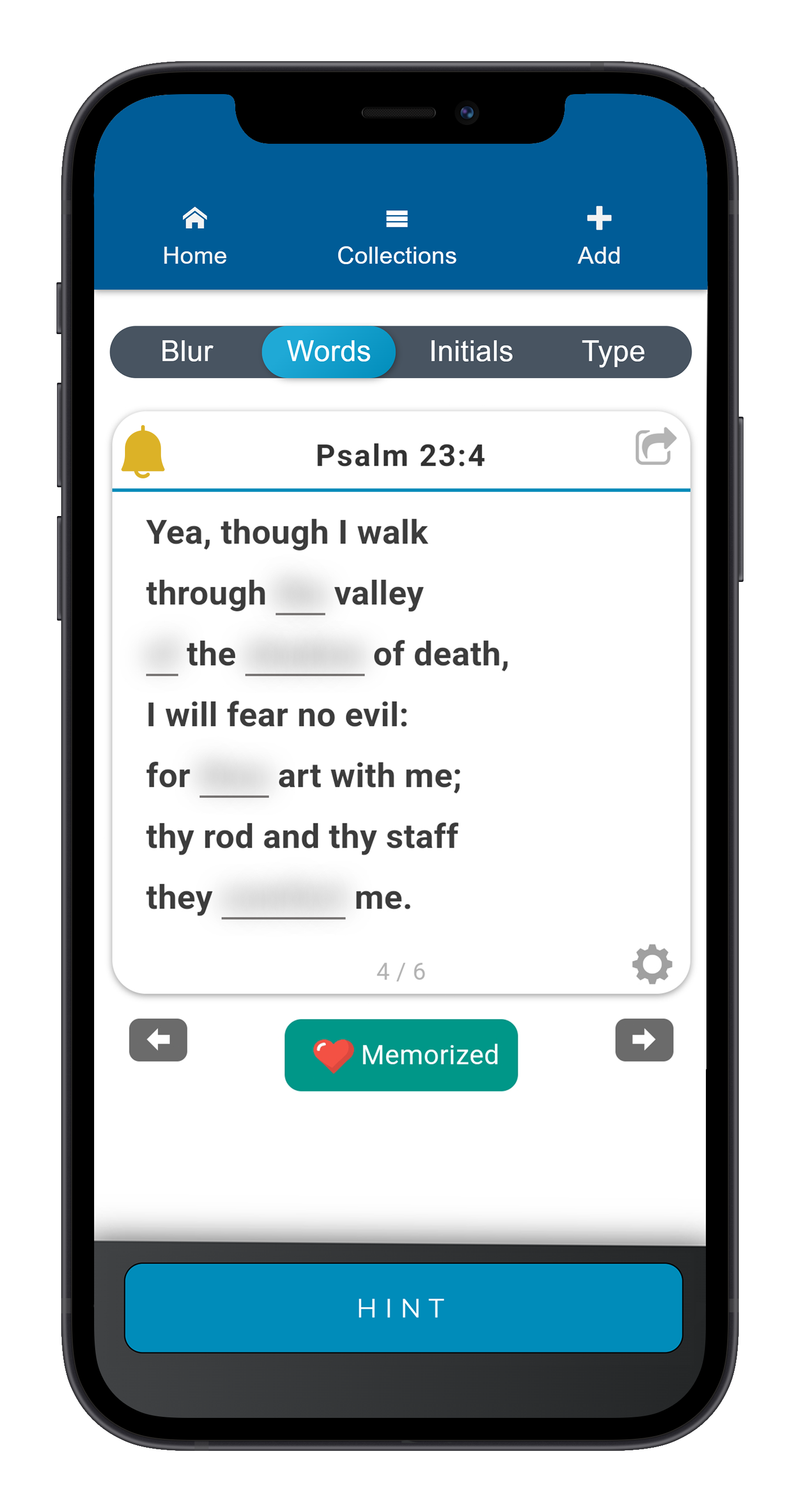 Free App
In addition to the flipbook, we recommend using VerseLocker - SMF's free Bible memory app - to practice your verses. VerseLocker includes a variety of audio and visual tools that streamline the memorization process. Click here to download the 14:6 verses for free in VerseLocker.
Get 14:6