Scripture Memory Apps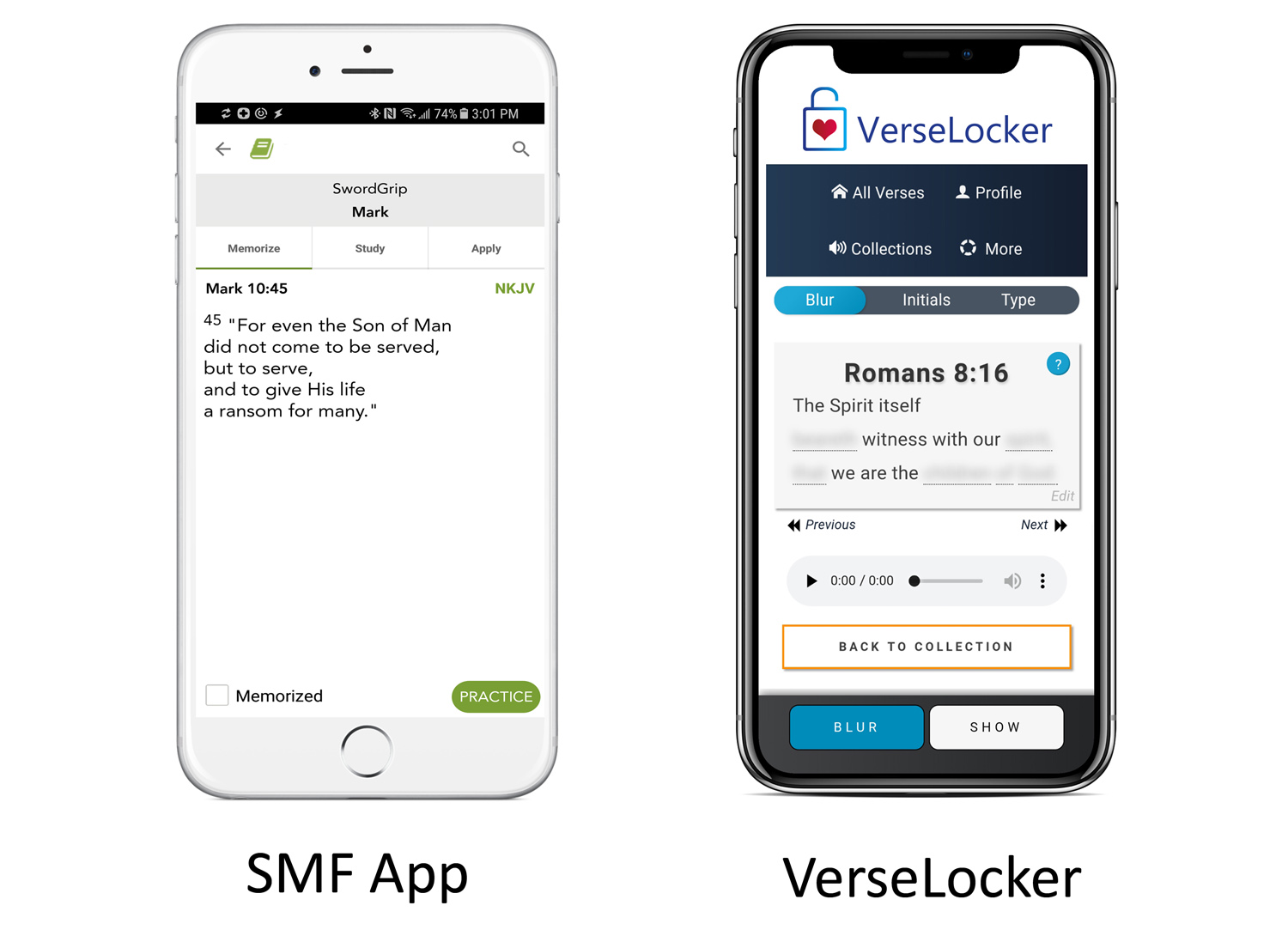 Scripture Memory Fellowship offers two apps to help you memorize Scripture: the SMF App and VerseLocker. Both are packed with helpful features designed to streamline the process of hiding God's Word in your heart. And the best part? They're both completely free!
The SMF App
The SMF App works best for memorizers who need a bit of guidance in deciding what to memorize. Browse our library of 90+ memory courses that includes rich commentary and thought-provoking study questions. Use the record feature to check your recitations for accuracy, then add an accountability partner who will receive weekly updates on your progress. Supports KJV, NKJV, ESV, NASB, and NIV84.
Try the SMF App
VerseLocker
Memorize any verse of the Bible in the translation of your choice with VerseLocker. Can you say your verse correctly as random words gradually disappear? If so, move on to the accuracy test and start typing your verse from memory. When you're done, see where you rank on the global leaderboard, organize your verses into custom collections, or download a ready-made collection of recommended memory verses.
Try VerseLocker