About Us
"The words that I speak to you are spirit, and they are life."
—John 6:63
1Who We Are2What We Believe3Core Values4Meet the Staff5Partner With Us
Who we are
Scripture Memory Fellowship's mission is to cultivate systematic Scripture memorizers who know Jesus Christ and grow in His likeness for the glory of God. We do this by offering printed, digital, and musical Bible memory tools for every age group. We also promote live events, such as Scripture Memory Camp and Scriptorium, to cultivate the habit of obeying, the heart of understanding, and the art of presenting the life-giving words of God (Ezra 7:10; John 6:63; James 1:22).
Scripture Memory Fellowship was founded in 1977, utilizing the same materials developed for Bible Memory Association (BMA). Based in Texas, SMF operates primarily for North America but has partners in Spain, Indonesia, and beyond.
---
What we believe
We believe the Old and New Testaments to be the infallible God-breathed Word in their original writings and the only authoritative and all-sufficient rule of faith and practice. (Isa. 8:20: 2 Tim. 3:16; 2 Pet. 1:21)

We believe that there is one true God, eternally existing in three persons, the Father, the Son, and the Holy Spirit, the same in essence and equal in power and glory. (Matt. 28:19-20; John 10:30; 2 Cor. 13:14)

We believe in the deity of our Lord Jesus Christ, in His virgin birth, in His sinless life, in His vicarious death by which we have redemption through His blood, in His bodily resurrection, and ascension to the right hand of the Father. (Matt. 1:21-23; Acts 1:11; 1 Cor. 15:3-4)
---
Core values
Inspire enthusiasm for the surpassing value of God's Word.


Kindle motivation that overcomes all objections and obstacles to memorizing Scripture.


Sharpen skills with innovative, creative, and truly helpful answers to the question: "How can I memorize?"


Model memory work by being the memorizer we want others to be.


Invest in relationships that encourage memorizers with accountability, recitals, and rewards.


Co-labor with sister ministries that share our purpose of planting God's Word.
---
Meet the Staff
Jim Woychuk
Board President
Jim has been memorizing Scripture his whole life, but as a teenager, 1 Peter 5:7 awakened him to the the beauty of Christ's love. As President of the Board, Jim's participates in program development, ministry promotion, and strategic planning. Jim is also a full-time pastor in Dayton, Tennessee, where he resides with his family. Jim's father, Dr. N. A. Woychuk, founded SMF's parent ministry (BMA) in 1944.
Dakota Lynch
Acting Director
Dakota started memorizing in 9th grade after being challenged to make Scripture memory part of his daily life. Several months later, he began to realize the life-changing impact of God's Word hidden in his heart (Psa. 119:11). Some of his favorite memory passages include 1 John 3 and Psalm 19. As Acting Director, Dakota oversees the day-to-day operations of Scripture Memory Fellowship. He is also the developer of VerseLocker, one of SMF's free mobile apps. Dakota is married to fellow staff member Laura Lynch.
Laura Lynch
Office Manager
Laura has memorized Scripture since early childhood, participating in AWANA, Bible Quizzing, and the National Bible Bee. A homeschool graduate, she went on to earn a Bachelor's in English from Thomas Edison State College. As SMF's full-time office manager, Laura has many responsibilities including donation processing, camp administration, newsletter coordination, and pre-press formatting. She also contributes to the development of new SMF programs and resources. Laura is married to fellow staff member Dakota Lynch.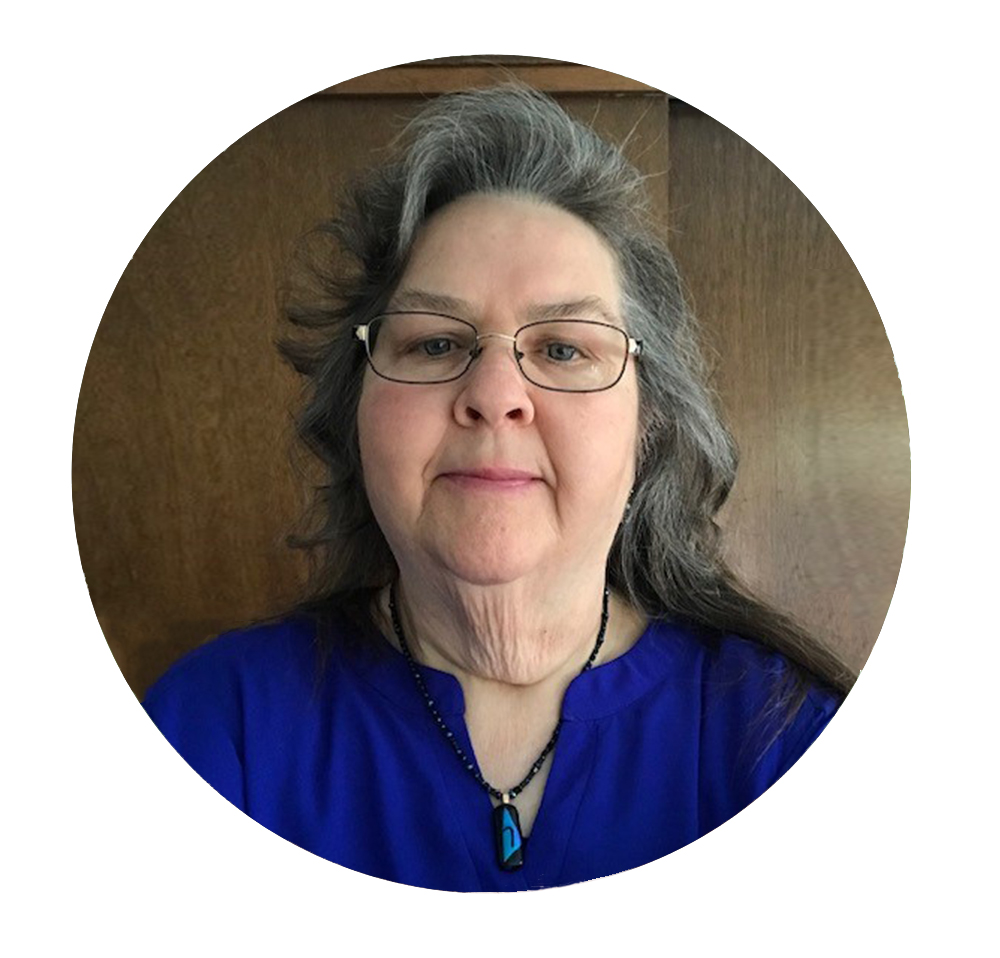 Sharon Hunter
Administrative Assistant
Sharon's grandmother introduced her to Scripture memorization at a young age, beginning with Psalm 117. While growing up in an active church environment, Sharon's childhood featured many other opportunities to memorize God's Word as well. After serving for several years as a volunteer, she now serves as SMF's Administrative Assistant. Her responsibilities include order fulfillment, data entry, and answering phones.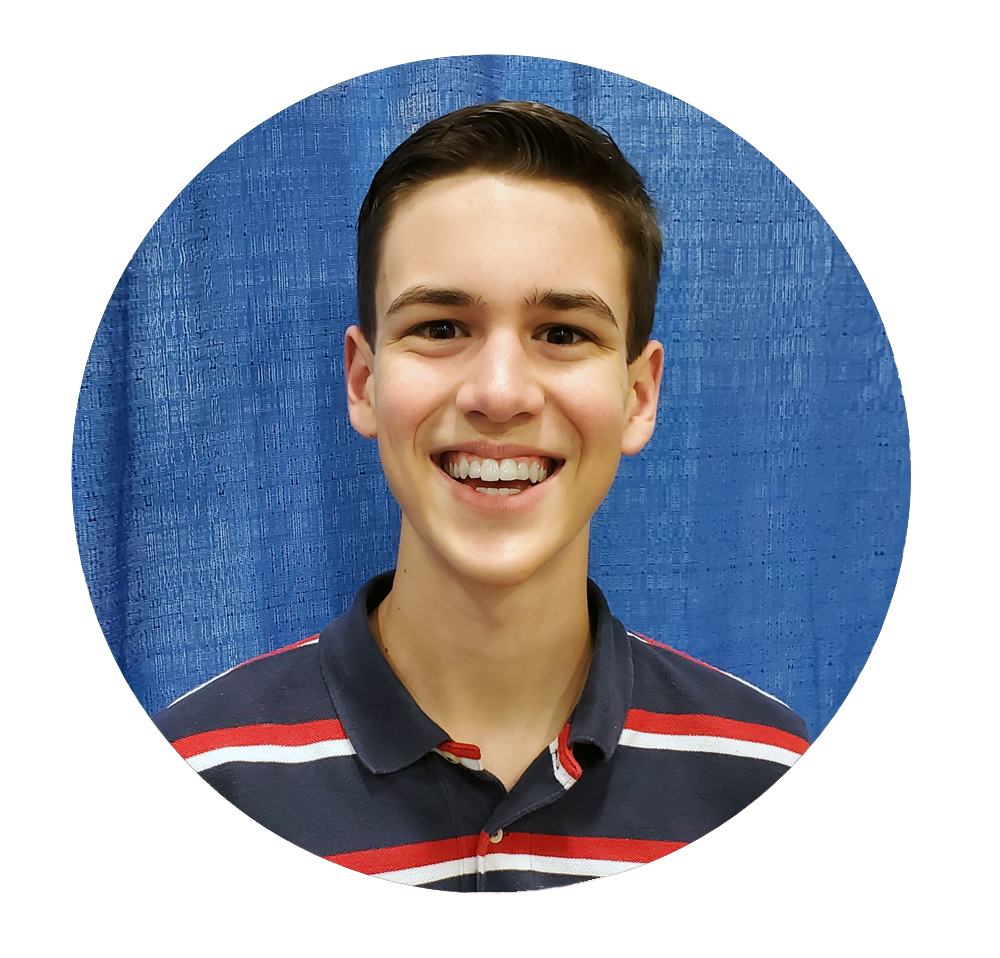 Cody Logue
I.T. Assistant
Cody started memorizing using Scripture songs as a pre-schooler. He first became involved with Scripture Memory Fellowship in 2017 when he earned a scholarship to Scripture Memory Camp by memorizing the book of Jonah. As SMF's I.T. Assistant, Cody's responsibilities include providing support to app users, preparing email newsletters, composing blog posts, and managing scripturememory.com. When he is not busy with school or work, Cody enjoys talking on Ham radio, birdwatching, and storm chasing.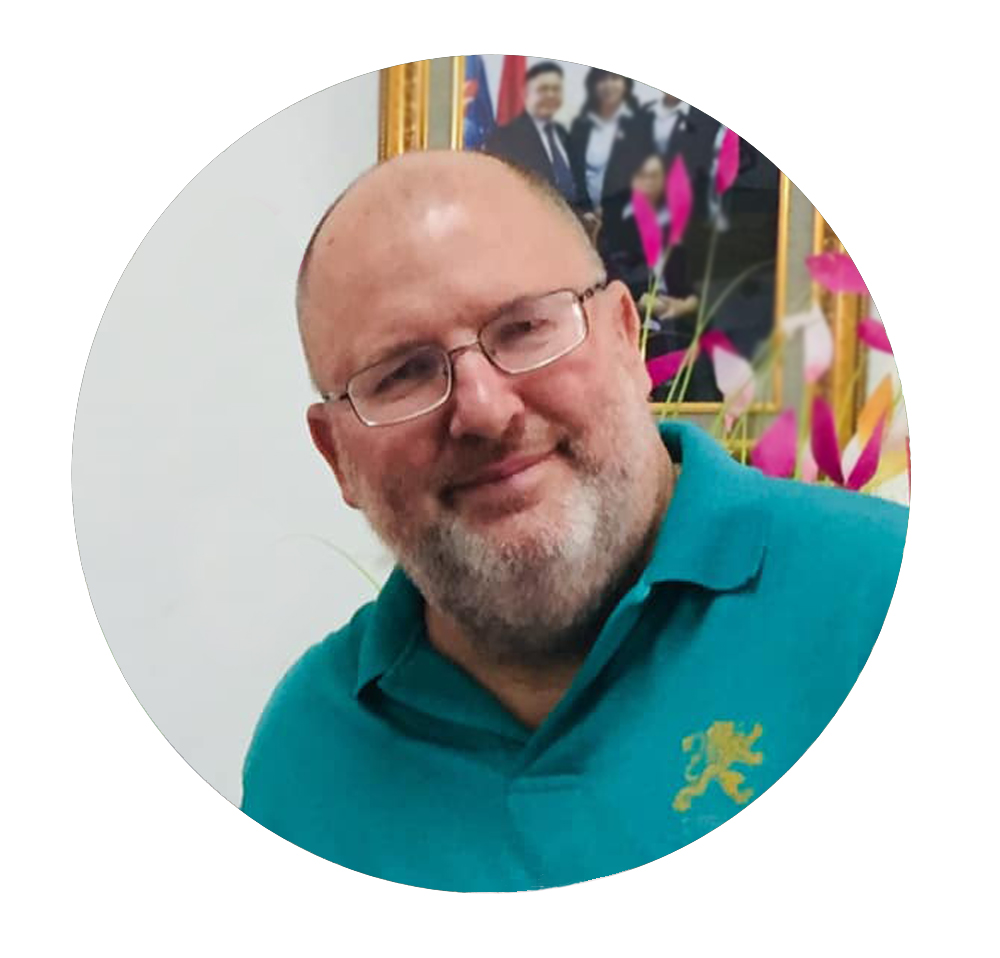 Phil Walker
Indonesia Representative
Phil's life was transformed by the words of Galatians 2:20--"I have been crucified with Christ; it is no longer I who live, but Christ lives in me; and the life which I now live in the flesh I live by faith in the Son of God, who loved me and gave Himself for me." With his wife Jacky and four lovely children, Phil's passion is to spread enthusiasm for the Word of God among Bible College students in Indonesia, the Philippines, India, and beyond.
---
Partner with us
Scripture Memory Fellowship is a work of faith. Support from God's people allows us to continue operations and to offer materials at low cost.
God has faithfully supplied SMF's needs for 40+ years through the sacrificial giving of His people. If you've been touched by our ministry and/or want to support this work of planting God's Word, please prayerfully consider giving (Rom. 15:27; 2 Cor. 9:7).
donation processing, camp administration, newsletter coordination, and pre-press formatting