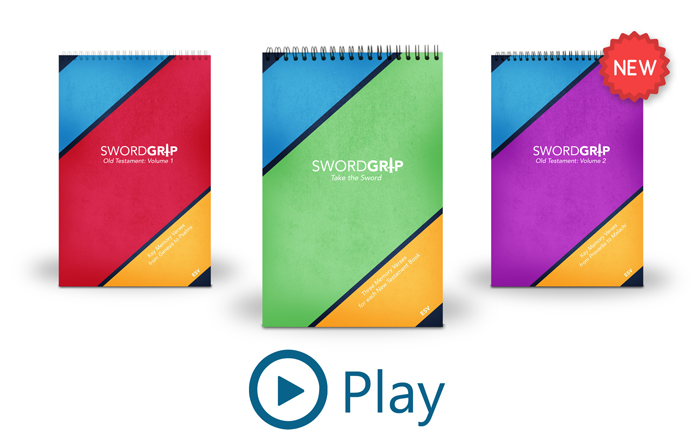 Get SwordGrip
The SwordGrip Advantage
SwordGrip is our comprehensive memorization plan that will familiarize you with Scripture from cover to cover. Here's how:
The SwordGrip series is contained in three separate flipbooks, each containing 28 weeks of memory work.
SwordGrip New Testament: 82 verses from Matthew to Revelation
SwordGrip Old Testament - Vol. 1: 80 verses from Genesis to Psalms
SwordGrip Old Testament - Vol. 2: 81 verses from Proverbs to Malachi
Each flipbook includes detachable verse cards, stickers to mark each week's recitation, and Grip-it-Tighter Questions. Available in KJV, NKJV, and ESV.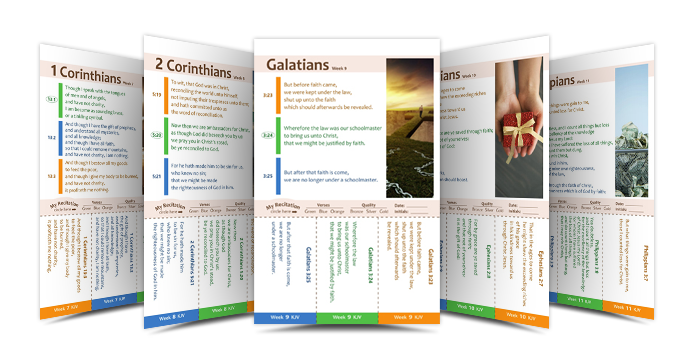 Great for Visual Learners
Each SwordGrip verse is color-coded to help you memorize. If you've never memorized before, start with one verse a week by learning the key verses only. When you're finished, go back to learn the others.

SwordGrip also features a memory image for each week's verses. Picturing the image in your mind will help jog your memory when reciting.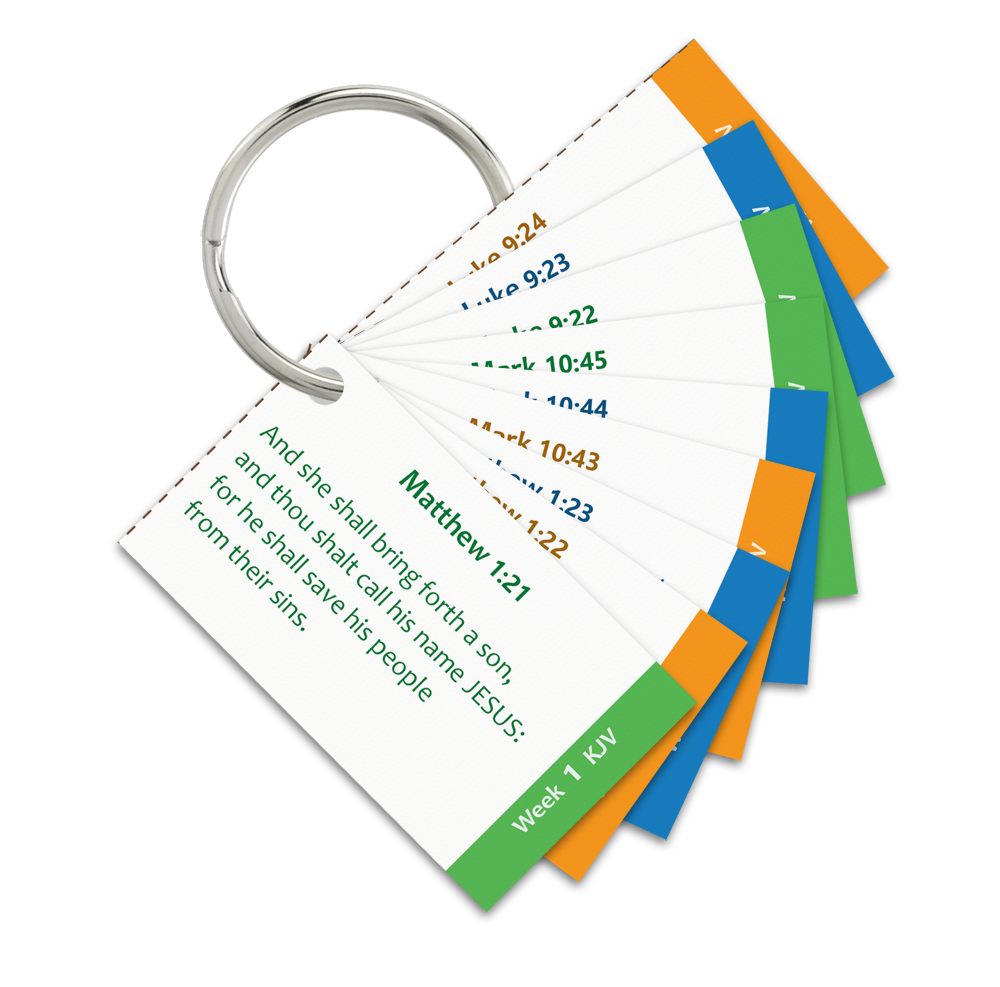 Detachable Verse Cards
Take your verse cards with you to practice them anytime! Just cut them out and attach them to the included metal ring. The first letter of each verse is printed on the back of the cards to help with memorization. When you're ready to quote, just hand your verse cards to your listener.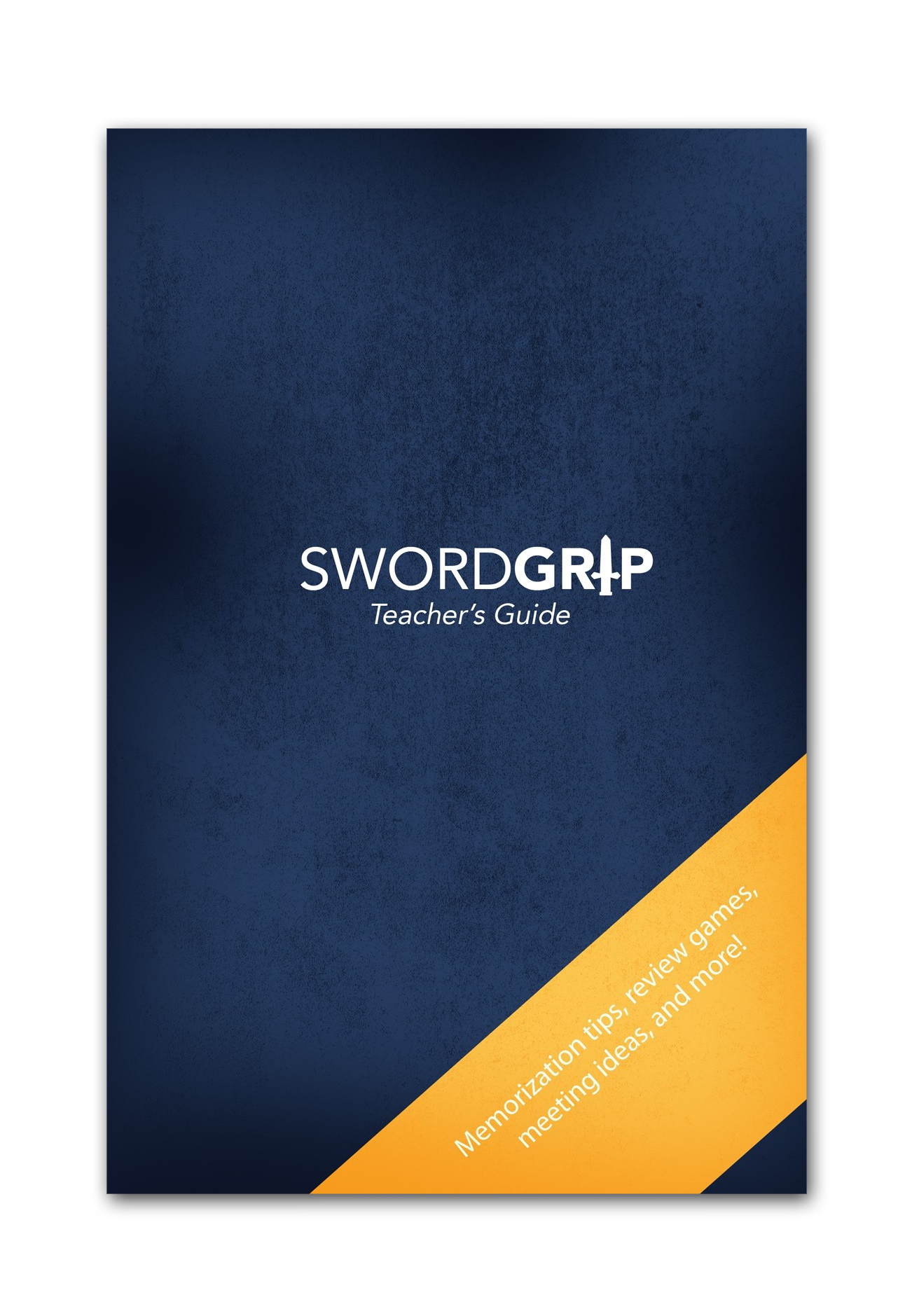 Teacher's Guide
With the optional Teacher's Guide, you'll have everything you need to get started right away — including a suggested structure, schedule, and group game ideas. Get the physical copy for $1, or download the PDF absolutely free.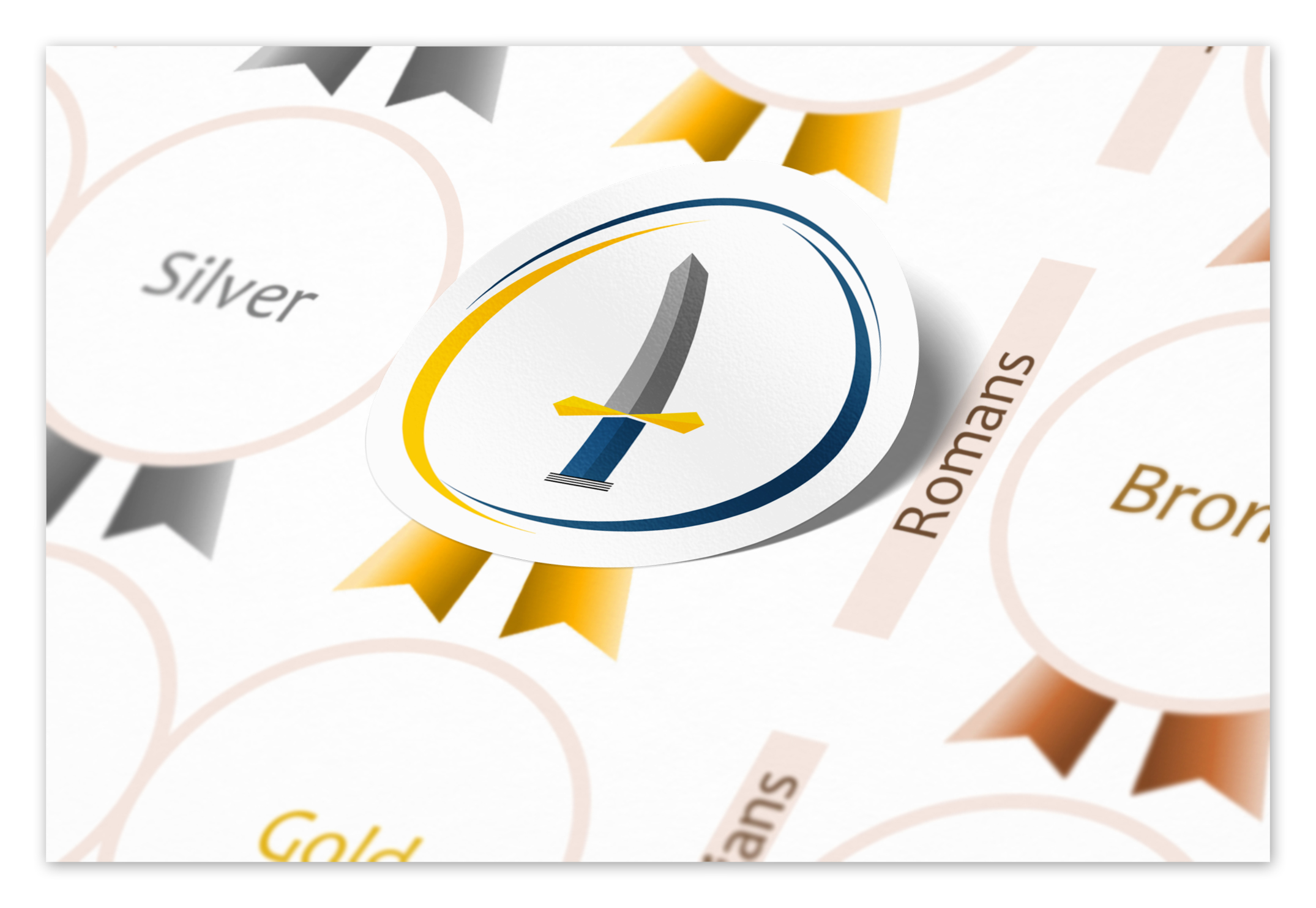 Stickers to Mark Each Week's Recitation
Use the included stickers to commemorate each week's recitation. Did you recite your verses perfectly? If so, place your sticker in the gold circle for that book! Two helps per page earns silver; three helps per page earns bronze.

28 stickers are included with each flipbook. Extras are available upon request.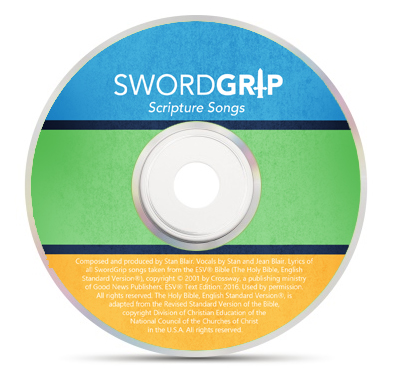 Scripture Songs
The SwordGrip Scripture songs make memorizing each week's verses a blast! Crank up the volume, sing along, and you'll have the verses memorized in no time! Click here to learn more.

Get SwordGrip
---