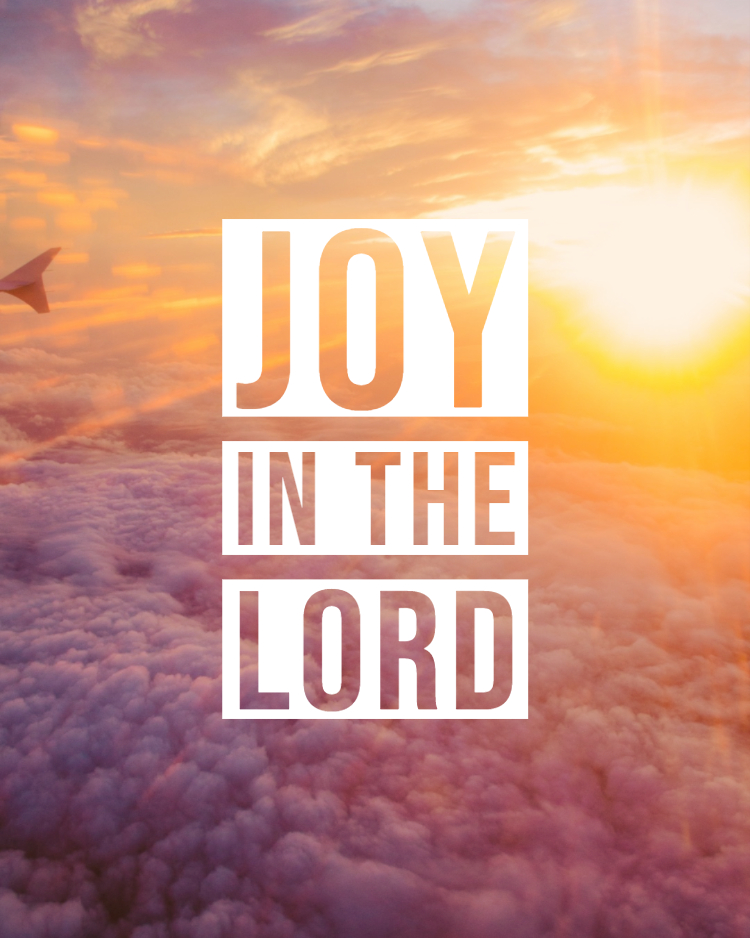 One of the most common phrases that you will hear people say is, "I just want to be happy." In many minds, happiness is the highest level of satisfaction where everything is going according to plan and life is good. But what happens when plans go awry and life takes a turn for the worse? In this life, perfect happiness is elusive. Until we are living with God in the new heaven and new earth and every tear has been wiped from our eyes (Rev. 24:1, 4), there is always going to be something wrong that will dampen our happiness. True joy, on the other hand, is something that God gives us if we will accept it (John 15:11). True joy is not based on other people, your possessions, the place you're in, or your position in life; it is found when you "rejoice in the Lord always" (Phil. 4:4). With joy, you can be like Paul and Silas, who were singing hymns and praises to God in the darkness of night — even when they were beaten, bleeding, and in chains:
"Then the multitude rose up together against them; and the magistrates tore off their clothes and commanded them to be beaten with rods. And when they had laid many stripes on them, they threw them into prison, commanding the jailer to keep them securely. Having received such a charge, he put them into the inner prison and fastened their feet in the stocks. But at midnight Paul and Silas were praying and singing hymns to God, and the prisoners were listening to them. Suddenly there was a great earthquake, so that the foundations of the prison were shaken; and immediately all the doors were opened and everyone's chains were loosed." (Acts 16:22-24) The thing that sticks out is that the joy experienced by Paul and Silas didn't just help them through their dark time; the other prisoners were listening to them as well! They couldn't help but wonder why these two men were so joyful despite their circumstances. When we are joyful even in the midst of pain, others will take notice and want the joy we have. What a way to share the Gospel!
"Though the fig tree may not blossom,
Nor fruit be on the vines;
Though the labor of the olive may fail,
And the fields yield no food;
Though the flock may be cut off from the fold,
And there be no herd in the stalls—
Yet I will rejoice in the Lord,
I will joy in the God of my salvation"
(Habakkuk 3:17-18)
Many nations are currently running low on all sorts of supplies, and there are many ways in which we can relate to what Habakkuk says. We could very easily rephrase it like this:
Though the people may not see friends,
Nor stand within 6 feet of each other,
The economies plummet and fail
And the stores yield no food,
The workers be cut off from their work
And there be no toilet paper in the stalls,
Yet I will rejoice in the Lord;
I will take joy in the God of my salvation.
No matter what situation we are in, whether we are anxious for the future, depressed in quarantine, or struggling to make ends meet, we can find true joy in God. God's joy is infinitely greater than all this! To help you find God's joy, we invite you to download our collection of verses on finding joy in God. May these verses be a source of light, encouragement, and joy!
Download Now