"Where do I begin?"
People often ask this question when starting the journey of Scripture memorization. It can be daunting, but Scripture Memory Fellowship is here to help with our new memory course. The Classics is a simple memory course of 100 key Bible verses everyone should know.
Get The Classics
What's Inside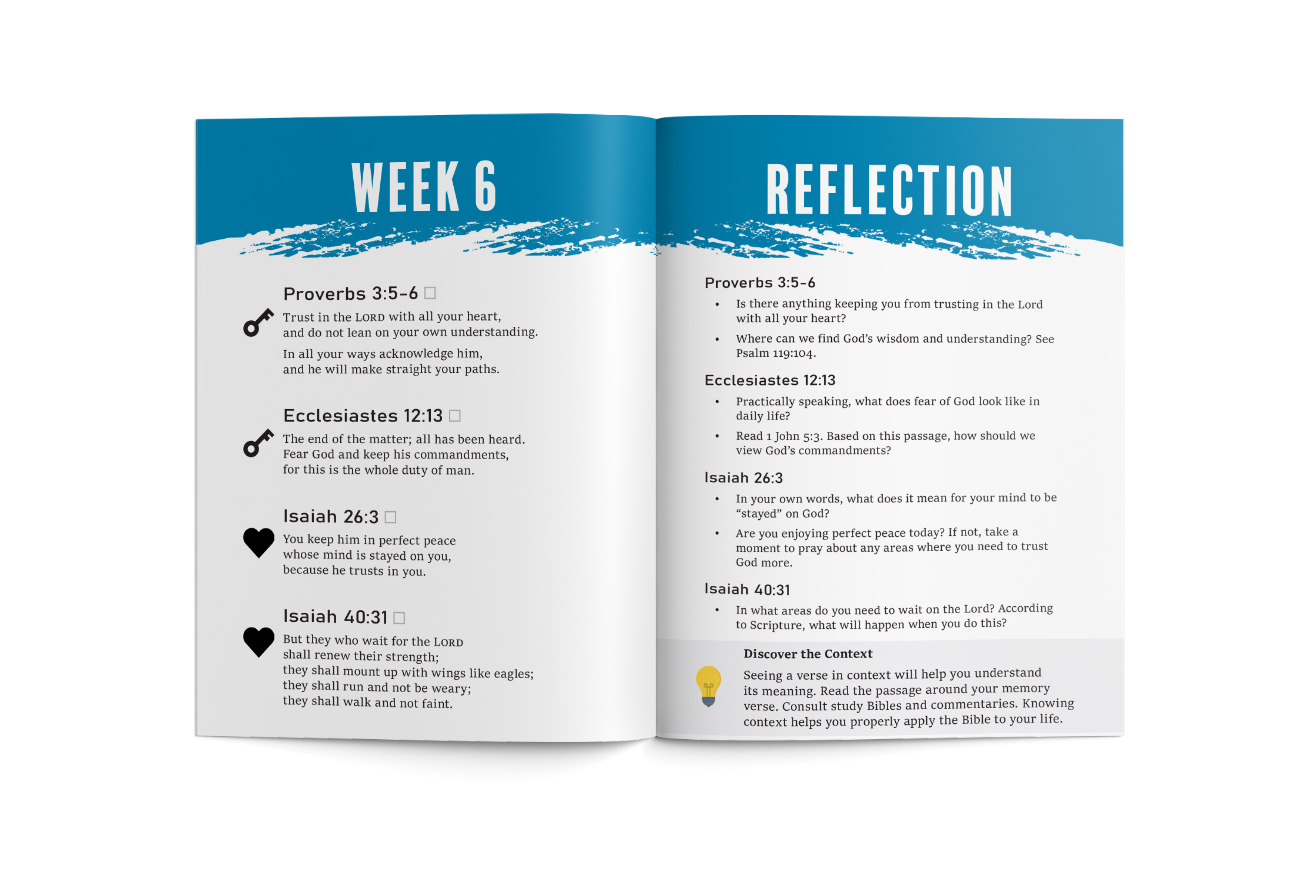 Memory Booklet
The memory booklet helps you memorize all 100 verses over the course of 20 weeks. Application questions are included each week to help you live out God's Word. You'll also find a weekly memory tip with each lesson. These tips will help you identify the Scripture memory methods that work best for you.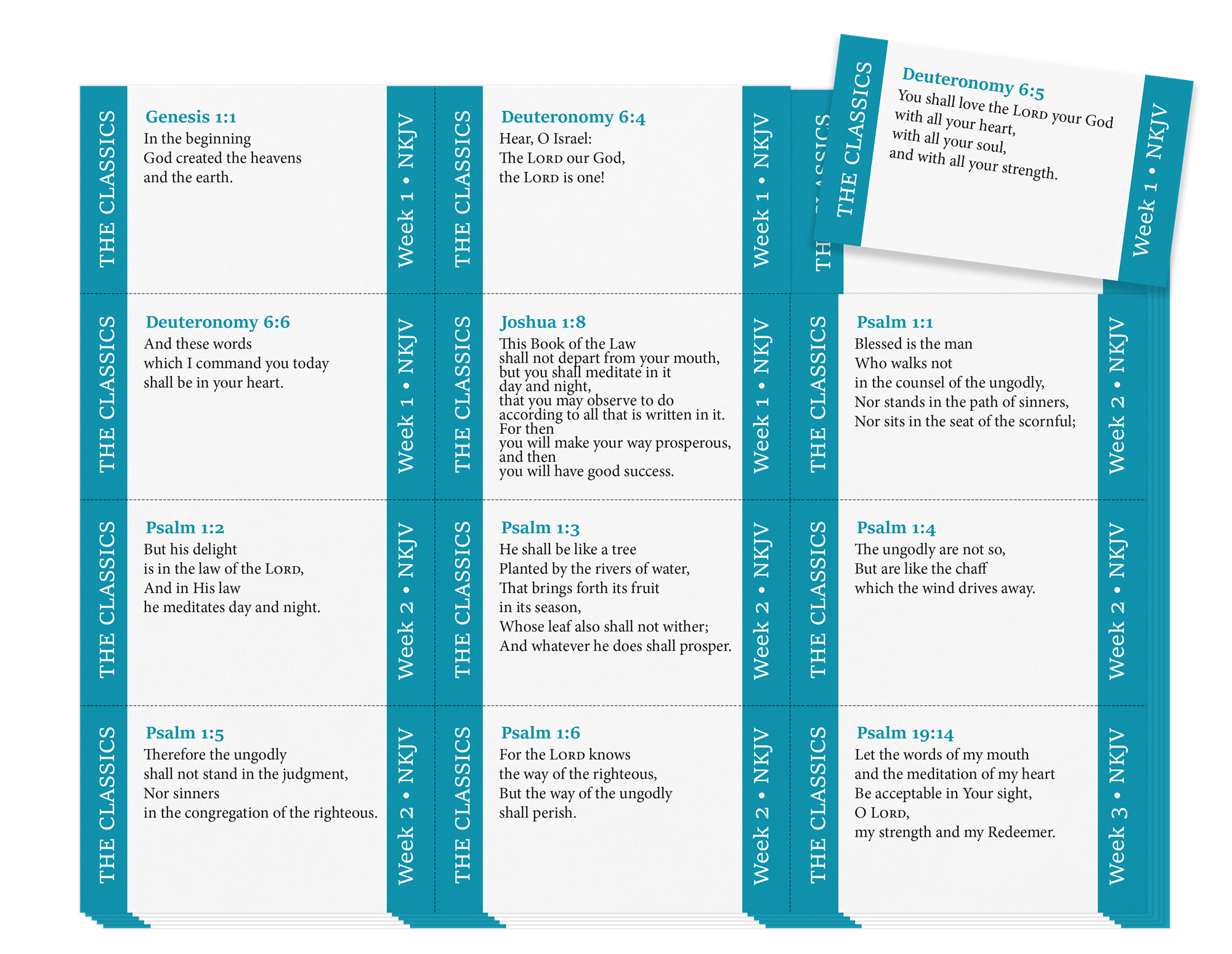 Verse Cards
The verse cards are ideal for reviewing during the workday. Once you've started memorizing with the booklet, review your verses during the day with the cards. Each verse card has the Scripture text and reference on the front. The first letter of each word is printed on the back of the card to help you begin saying the verse from memory.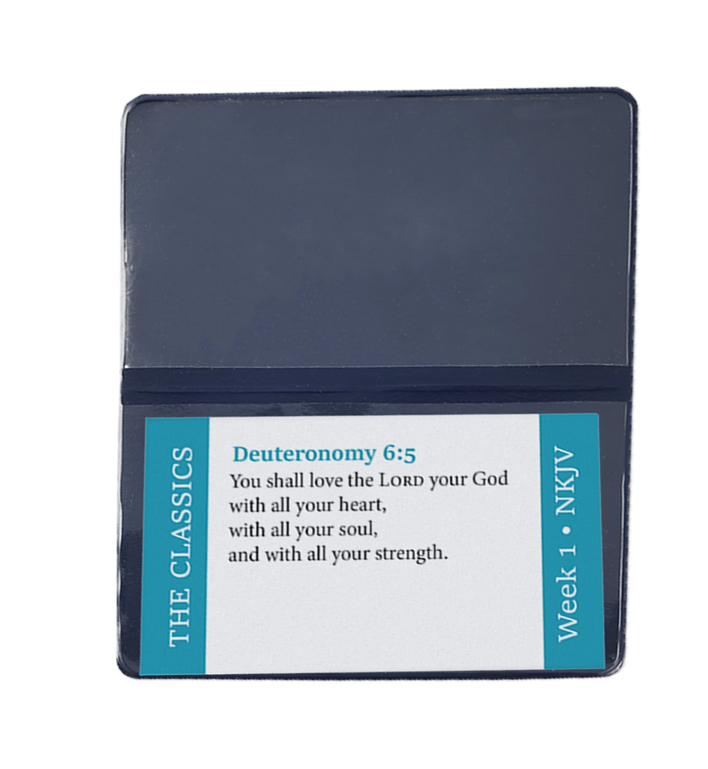 Verse Card Wallet
Use your wallet to keep your verses handy. The wallet has two pockets on the inside. In one, you can put your verse of the day. In the other pocket, you can put the verses you've previously memorized. The wallet with your cards fits easily into a pocket or purse.
Get The Classics